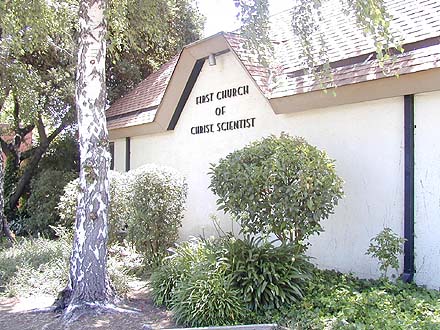 Come visit us! We're located off of Grant Road. Up the street from Mountain View High School.
Sunday Services: 10 A.M.
Sunday School: 10 A.M.
Wednesday Testimony Meetings: 8 P.M.
650.968.2229

Our Reading Room is located at the church on Bryant Avenue. Come visit to research and purchase books designed to help in your search for spiritual solutions to life.
650.968.6131